Any problems with e-mail enquiries please use our 24hr Telephone Number
(0034) 695 197 755
Paul Goldney Services S.L. provide a specialized tenerife mobility hire, tenerife wheelchair hire / rental and tenerife mobility scooter hire / rental service that suits both your needs and your pocket.


Located in Los Cristianos and very close to Las Americas and Costa Adeje in the south of Tenerife, we are the only TRUE 24 HOUR Tenerife Mobility Scooter Hire Service offering Tenerife Wheelchair Hire and Tenerife Mobility Scooter Hire. Paul Goldney Services S.L. cover the south of Tenerife. We are a registered, fully legal and an insured company in Spain and Tenerife, that cater for the mobility needs of those with walking difficulties.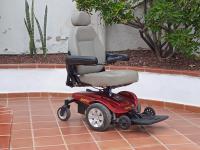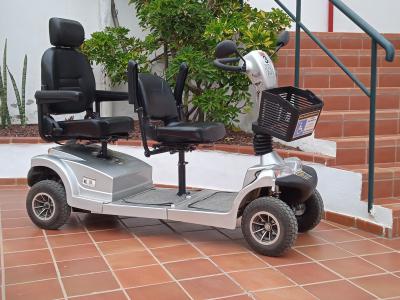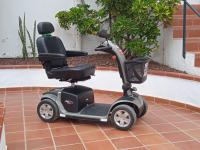 Our experience means that we continue to expand and our customers prefer to use our tenerife mobility scooter hire services year after year when on holiday in Tenerife and in fact recommend us to their friends. Paul Goldney Services Tenerife Mobility Scooter Hire and Tenerife Wheelchair Hire provide a TRUE 24 HOUR support service in Los Cristianos and Las Americas, call our mobile number out of hours to see.
Our customers return to us year after year because:
1. Our wheelchair rental and tenerife mobility scooter hire prices are right.
2. Our service is second to none
3. No deposit charges or fees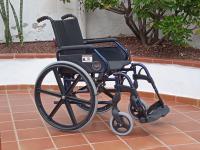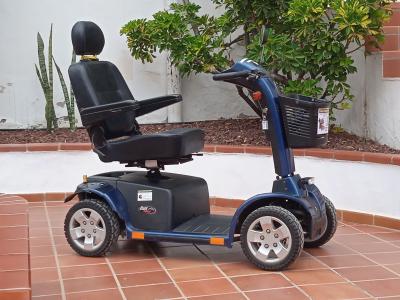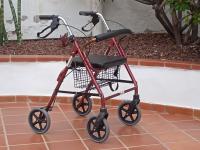 OUR SERVICES
We offer Free Delivery and Pickup for all our Tenerife wheelchairs and Tenerife mobility scooter hire services, throughout the south including Los Cristianos, Las Americas and Costa Adeje. By ordering your Tenerife wheelchair or Tenerife mobility scooter hire prior to your arrival, it will be delivered on the same day (time) that you arrive.
If you require to hire a wheelchair or mobility scooter for the day, that is not a problem for us.
Contact Us if you have special needs so that we may accommodate you. We are here to help you.
Being a registered SL company in Tenerife, we are both fully legal and insured. Paul Goldney Services Mobility Hire offer an excellent 24 hour service – 365 days per year i.e. You require a scooter it can be delivered at any time of the day. This is a most important factor when hiring a service such as ours.